Greetings fledgling editor!
I've been tasked with compiling some editing tips to help YOU get started in your editing career, and since we're always on a deadline, from now until eternity, let's just dive right in.
You might be wondering, "What on earth does this guy know about editing, and how does he get his skin so smooth?" Both great questions, and thanks for noticing. I've been working as an editor professionally for nearly 20 years, and have edited both long and short form content of all shapes and sizes, for clients great and small.
And I exfoliate, obviously.
There's many different programs with their various keyboard shortcuts and forever changing icons, so instead of going into detail about one program or another, I'm going to identify some holistic approaches that apply to whatever program you're the most comfortable with. (For the record, my preferred editing software is Adobe Premiere.)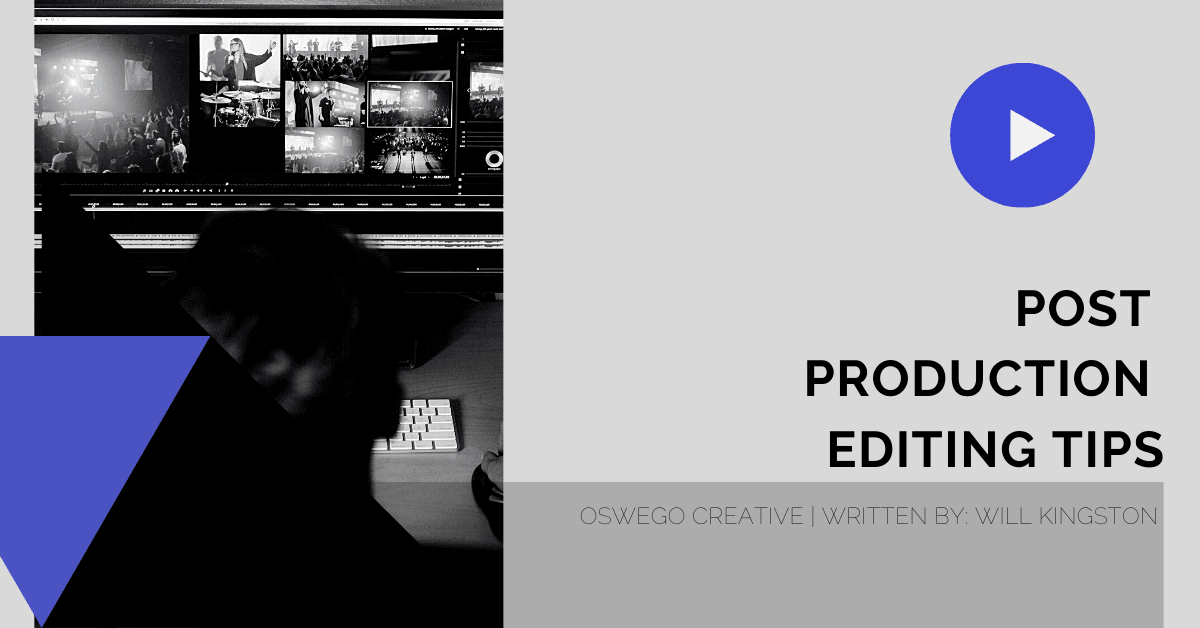 1. PROJECT ORGANIZATION
Organizing your project is a must. It's an ongoing task that starts on day one and continues until delivery. It's tempting to throw your content into your project and just begin hacking away, but you're going to create headaches for yourself – and anybody else who might inherit your project – if you don't organize it efficiently.
Keep ALL your footage in a large footage bin, broken down into subfolders by days and cameras. If you're pulling in a bunch of broll from an outside source, create a separate subfolder to keep that content in as well. The same goes for your audio… keep music organized in music folders – which you can further break down based on mood or tone – and your sound effects in a sound effect folder.
I can go on, but you get the idea.
Take the time to fall in love with your project build. A well composed project will not only be more easily navigated by you, but if you hand your project off to another editor or producer, they'll appreciate the time you put into building it… right before they turn it into a smoldering crater of loose files and poorly logged clips.
So it goes.
2. START WITH THE EASY STUFF
Is there content you're confident about in the project? A music track you intend to open with? A great sound bite you know you're going to close with? A time-lapse that's going to bridge two segments together? Start by plugging in your high confidence assets and you'll see the story begin to take shape.
Don't get tied up in the minutiae at this point… there's plenty of time for tweaking later. Take big, broad leaps, and start cobbling together the things you know, and you'll more easily identify the moments that need additional attention down the line.
3. CLIENT COMMUNICATION
Most edits go through a series of revisions as they evolve, and there's few things more frustrating than going down the wrong road and having to get back on track. That's why continued communication with your client (or producer) is so important.
You might craft the best glam-rock tribute music video ever, only for the client to remind you that you're working on a soap commercial… remember, you're there to help realize THEIR vision, and the best way to do that is with efficient and consistent communication about what they want, and how they'd like it done. (This advice applies to relationships as well.)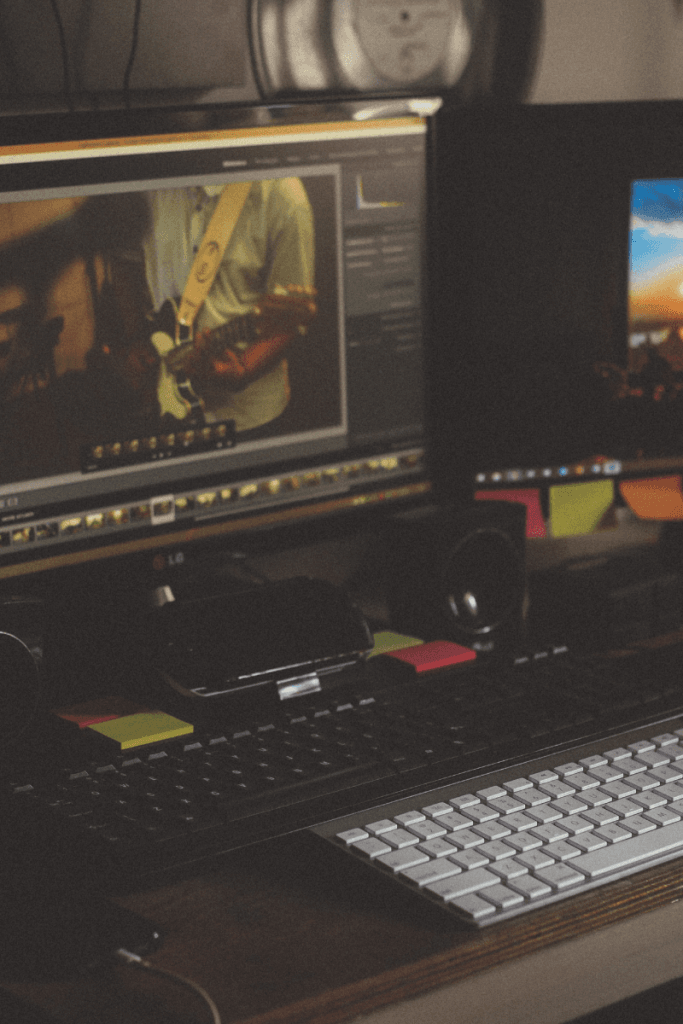 4. VERSION 017.8_FINAL_FINAL_v06
As much as you might want to build the perfect edit right out the gates, things are going to change, so be prepared for it by MASSIVE VERSIONING! I version my projects daily… sometimes multiple times… to ensure that if a client changes their mind 2 weeks down the line and says "I really liked where we were at 2 weeks ago," you'll be able to easily reset there.
And if your project file goes missing or becomes corrupted for some reason, you'll have a backup on hand so you won't have to start from square one.
5. SLEEP ON IT
Given the luxury, it's worth stepping away from your project from time to time to get a fresh look. Take a walk, read a book, exfoliate… whatever it takes to put some distance between you and your work. When you get back to it, you'll have a fresh perspective and be ready to dig into it with a renewed energy.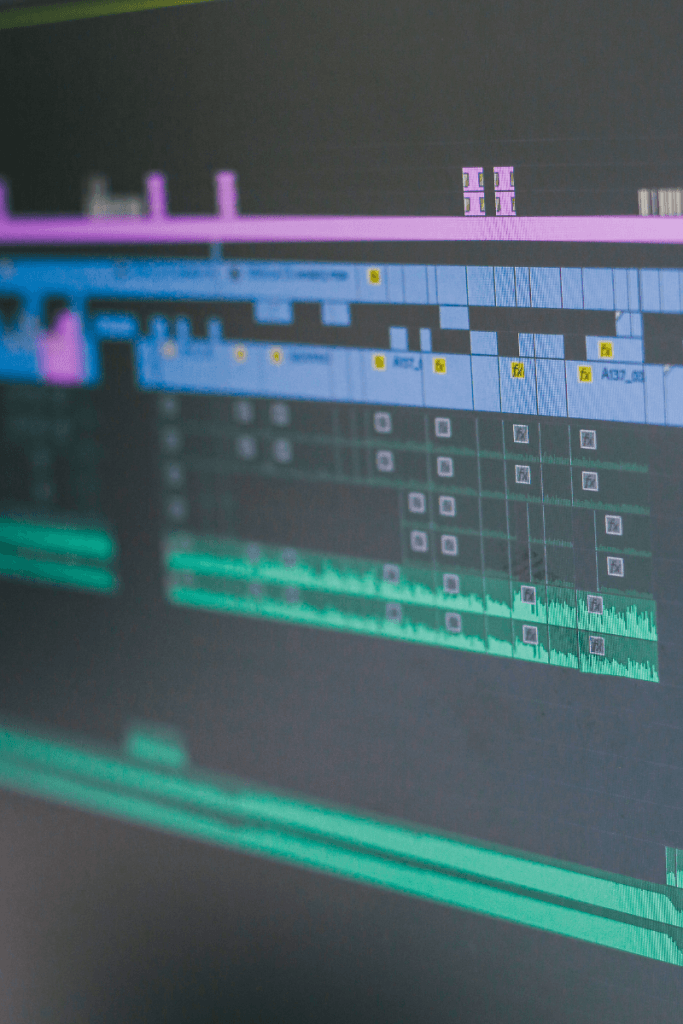 THE END…?
And there you have it… everything you'll ever need to know about editing, ever.
Of course you're going to find what works for you over time and with experience… certain clients like to work differently, some projects have more (or less) planning than others, and the ever shifting deadlines will stretch and compress your hours in unpredictable ways. Stay positive and remember it's a process, and you'll be editing painlessly in no time.
And don't forget to exfoliate.