The most important phase of the production process is pre-production. This is where you make your bacon. It's where your storyboards, shot lists, and schedules are made which are all geared toward one purpose – to make your life easier during the shoot and in post-production. A wise colleague of mine once said: "video production is like cooking an intricate meal, and pre-production is the step-by-step recipe". Without the recipe, you're left piecing together random ingredients. You'll still end up with a video, but probably not a very good one.
The amount of work that goes into pre-production depends largely on the scope of a project. Some productions require talent casting, location scouting, scripting, storyboards, mood boards, crew hiring, shot scheduling, and more. But no matter how big or small a production is, one thing is certain, you should always create storyboards, a shot list, and a shooting schedule. With these key tools handy, you arrive to set with a focused idea, and a plan to execute it.
The storyboard is your video on paper. It's your recipe to follow. If nothing else, creating a storyboard for your production forces you to see the outcome of what you would like your final video to be. Things change when filming on set, that's just the nature of the craft, but as long as you create a storyboard with purpose, you will at least have a plan.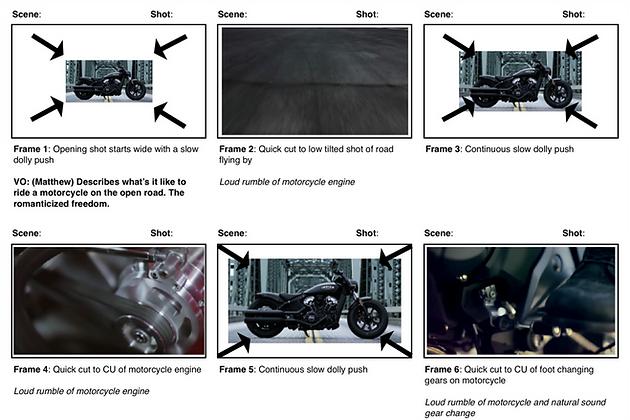 The shot list should coincide with the storyboard. This is your opportunity to layout exactly what you'd like to shoot. Once the camera starts rolling on set, things can get hectic, and the feeling of being rushed is the norm. By having a shot list written out, you can lean on your plan to slow things down and ensure nothing is missed.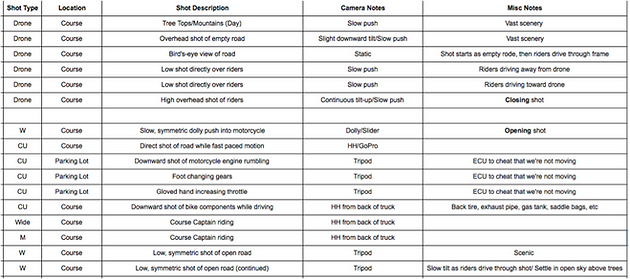 And finally, the shoot schedule will help you stay ON-TIME. Production days are money so you have to ensure that you can film the shots you need in the designated time your budget allows. Without a production schedule, you run the risk of floating into the abyss like George Clooney in Gravity. And nobody wants that.
When you put these assets together, they make for a smoother day on set, and the post-production process becomes less guessing and more doing. Pre-production is the key ingredient in the recipe for success.
Are you interested in working with a production company that has the recipe for success? We want to work with you too. Contact us!