Every once in a while, you find a piece of content that will stop you in your tracks. Something about it is captivating. As a storyteller and marketing professional, creating that kind of content is the Holy Grail. Not only is it extremely rewarding to affect peoples' lives with our work, but also the value that those stories bring to the people and brands involved is exponentially beneficial.
To create one piece of content that hits this mark is the goal of almost every brand and marketing professional. To create an entire brand identity around that concept is truly remarkable. An extraordinarily salient example of this in recent years can be found with the success of Yeti Coolers.
For those of you that are not familiar with Yeti, let me help lift up the rock you've been living under. Yeti Coolers is an Austin, Texas-based brand that makes, among other things, portable coolers. The company was started by two brothers that grew up outside fishing and hunting. Their brand focuses on making the Cadillac of portable coolers. Their company adage was simple, "Improve the damn thing". Some of these coolers can carry a price tag just under 2K! Yes, I'm talking about the same thing that you can get a styrofoam version of at most grocery stores for $20. No doubt these coolers are a world away from that in quality, durability and functionality but still… it is a cooler.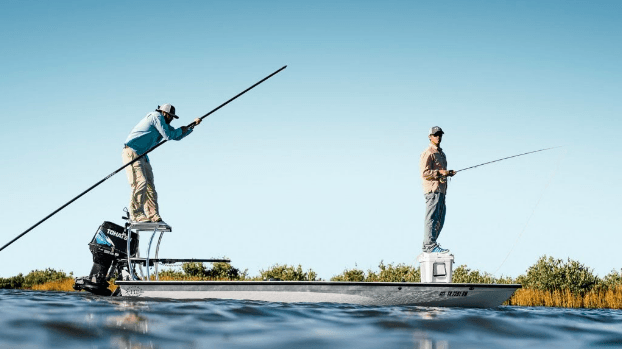 So what's the big deal? The fact is, this company created a luxury "cooler cult" basically overnight. There is no doubt Yeti will be talked about in business schools for years to come. One of the most powerful forces behind Yeti's success has been their marketing efforts. From the start of their company, Yeti Coolers has been laser-focused on their marketing strategy. Here are a few key differentiators that made them so successful.
1: Know Your Audience – It may seem obvious, but not every product should be marketed the same exact way. In order to get real engagement with your audience, you need to understand their buying persona and what will make them want to interact with your brand. Yeti built products that were "the best of the best" and they employed that same approach to how they engaged their audience. They started paid programming specifically targeting "influencers" and "prosumers" according to Corey Maynard, VP of Marketing at Yeti. "Those commercials didn't reach millions of people, but the people that they did reach were the most serious hunters and fisherman," Maynard said. "So it would reach 100,000 or so hardcore hunters and fishermen who would be the person within their circle of friends who their buddies would ask about the latest gear."
"We targeted people who spent the money on the best gear," Maynard said. "The people who will always have the latest stuff, and then we let them tell their stories to their friends on our behalf."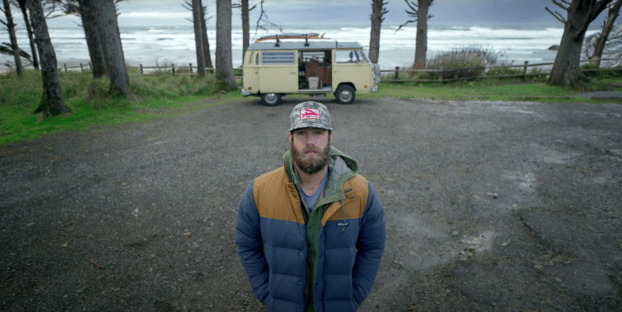 Needless to say this strategy worked. In 2011, Yeti pulled in $30 million in revenues. That number grew to $100 million by 2013.
2: Focus on Lifestyle, Not on Product – Gone are the days where massive ad dollars were spent to focus on long-winded explanations of products. Yeti takes bucking that trend to a whole new level. Much of the collateral that Yeti has created over the years barely ever features and basically never mentions their product. This brand is not working with an internal team, or small little agencies. They hire big-time professional creative folks to create content that basically never speaks about their brand.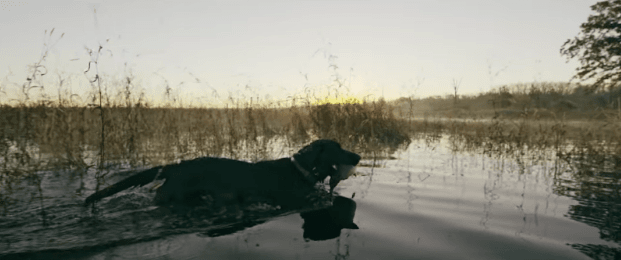 Now imagine you run an organization and you are paying for content that never even mentions your name? This is their content manager Harrison Lindsey: "If you look at branded content, they lose that [connection] a lot," Lindsey says. "I was watching a truck commercial the other day. It was about this artist I really liked, but then they ruined it because it was about this truck in the end…Of course there's Yeti products incorporated [into the films], but our first priority is telling a really good story about a really good person."
3: Be Authentic – We all know sensational examples of when a brand tries to put out content that is obviously inauthentic. Anyone remember the Kendall Jenner Pepsi commercial? That type of content creation is an example of out-of-touch decision makers just trying to do something that they think will drive notoriety and/or profit, rather than truly knowing how to connect with their audience.
The content that Yeti puts out focuses on the emotional connection that its consumers have with the lifestyle that they embody. Their audience knows that the company is authentically invested in the same things that you are. They invest in these stories and these ambassadors because they are the most authentic people in that lifestyle category. It's the epitome of putting your money where your mouth is. This is a quote from Yeti's head of content during an interview with musicbed: "People, in the long run, want to feel part of a tribe or feel like they're contributing alongside like-minded people; and that's how a brand becomes a brand.People put bumper stickers on their cars and wear hats because it starts to stand for something bigger than just a cooler. When there's a soul or a purpose or some sort of philosophy, people begin to connect with things that give them purpose. So, if you're a fly fisherman and wear a YETI hat, that means something.I don't think people are wearing their YETI hats because they're proud of their ice. I think content like ours give a brand a soul. That's it. It gives the brand a soul."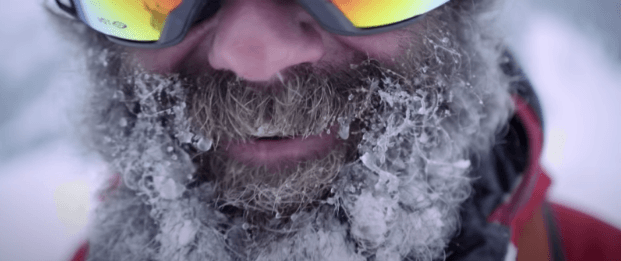 The key to this whole strategy is relate-ability and connection. At our company, the creative staff is extremely influenced by Yeti's approach and style of storytelling. We try to cut through the noise and platitudes of what makes a product or brand "marketable". Earnest storytelling that focuses on the roots of a given brand's identity is where we always start. The films that Yeti creates are a great motivator of how to craft meaningful content that transcends marketing.
In the end, it is always all about good storytelling.