As a marketing professional, brands that continue to stay relevant and fresh for years always intrigue me. Of course, there is brand recognition which helps a great deal in keeping people's attention, but there is so much more that goes into keeping a brand thriving. One brand that continues to stay relevant through the years is Converse. Founded in 1908, Converse has managed to remain an iconic shoe brand for 100 years! This is no coincidence, and didn't happen without struggles in between. However, I think there is a lot that can be learned from looking at Converse's strategy and success over the years.
The History
In 1908, The Converse Rubber Shoe Company opened for business, but it wasn't until 1917 that the first version of the sneaker, now known as Chuck Taylor All Stars, entered production. In 1921, basketball star Charles "Chuck" H. Taylor joined the Converse sales team as the first ever player endorsement. This was the first major marketing move that paid off big for Converse. Because of this collaboration, which we now know as influencer marketing, within just a few years Converse became the leading producer of basketball shoes. However, in 1979, there was a shift and Converse began to loose their popularity as a basketball shoe.
Due to the popularity shift, the Converse brand had to pivot. Fortunately, in the 1960's, famous stars like James Dean and Elvis Presely started to wear Converse and essentially brought them into mainstream fashion. From their success with Charles H. Taylor, Converse knew consumers were easily influenced by what their icons were wearing. Again, today we call this influencer marketing and it is easily one of the top marketing strategies out there. In fact, there is now a whole culture of social media influencers sharing products they enjoy or are sponsored to promote for money. Using their knowledge of influencer marketing and targeting fans of icons that were already wearing Converse, throughout the late 60's and early 70's Converse entered a new phase where they continued to release new styles / variations to entice new consumers and remain competitive in the shoe market. Converse were also starting to be picked up by counter culture fashion and musicians such as Led Zeppelin's Robert Plant, the Sex Pistols, and The Ramones. To this day, Converse continues to have huge ties to the music industry and ultimately utilizes that to their marketing advantage, which we will dive further into throughout this case study. After filing for bankruptcy in 2001 and being bought by Nike in 2003, Converse has continued to adapt, grow, and remain one of the top shoe brands in the world.
Staying True to the Core Mission
A large contribution to Converse's success is the consistency of their mission. Seen as rebels, the Converse brand vowed early on to not follow what every other company was doing and to remain unique. On their website today, their mission statement says, "Converse is empowering today's daring spirit of youth by celebrating freedom of expression through individuals and their movement(s). Today, youth demand more. We constantly evolve to think and behave in new ways to ensure we continue to stand for creativity, rebellion and daring spirit for the next 100 years." Although Converse is constantly evolving to remain relevant, they do so in ways that support creativity, rebellion, and celebrating freedom of expression.
Understanding the Audience
Staying true to their core mission also goes back to Converse understanding their audience and being willing to pivot their target audience as necessary. For example, when they started to lose popularity as a basketball shoe and could no longer compete with other sports shoes like Adidas and Nikes, they had to discover a new market to target. Thus, they capitalized on the Rock and Roll themes of the mid-to-late 90's to change consumers' perception of the product.
They noticed that their shoes appealed to subcultures that preferred an "alt" look, worn by rockstars like the Sex Pistols and later grunge musicians like Kurt Cobain. The casual nature of their shoes paired with their marketing strategy that sneakers are meant to get dirty and worn really resonated with rebellious, youthful consumers. Traditionally, dirty shoes were pretty frowned upon. In fact, there is an entire market dedicated to ensuring shoes don't scuff or wear out over time. When Converse made the advertisement that their sneakers are meant to get dirty and be well-worn, it became almost a symbol against the system. The dirtier your shoes are, the more you are rebelling against the system. Ultimately, this fostered a cult-like consumer base for Converse.
Staying Relevant
To this day, Converse often collabs with trend setters and pop culture creatives to stay relevant. It is important to note that it is clear they choose who they collaborate with very intentionally. They pick people who truly embody their core values of creativity, rebellion, and freedom of expression. For example, they recently collaborated with the streetwear brand Come Tees to offer bold clothing apparel to their consumers. The styles don't necessarily have wide-appeal, but they will appeal to their target audience, those looking for something unique to express themselves with.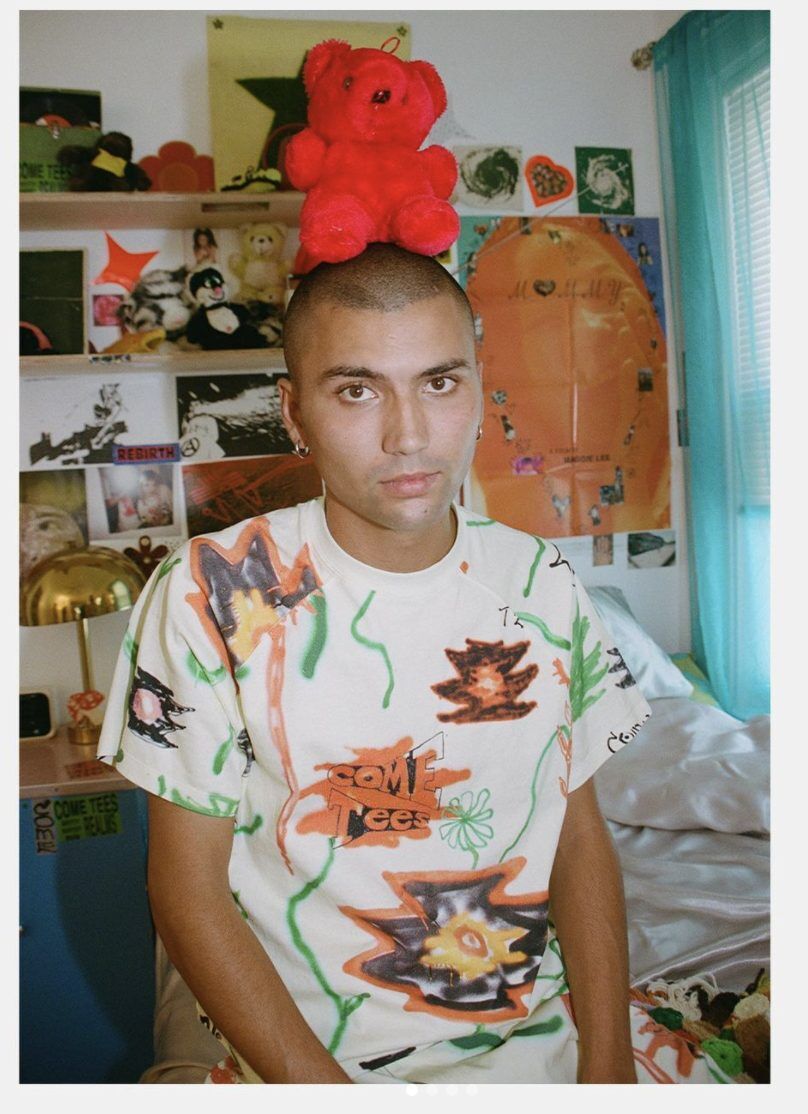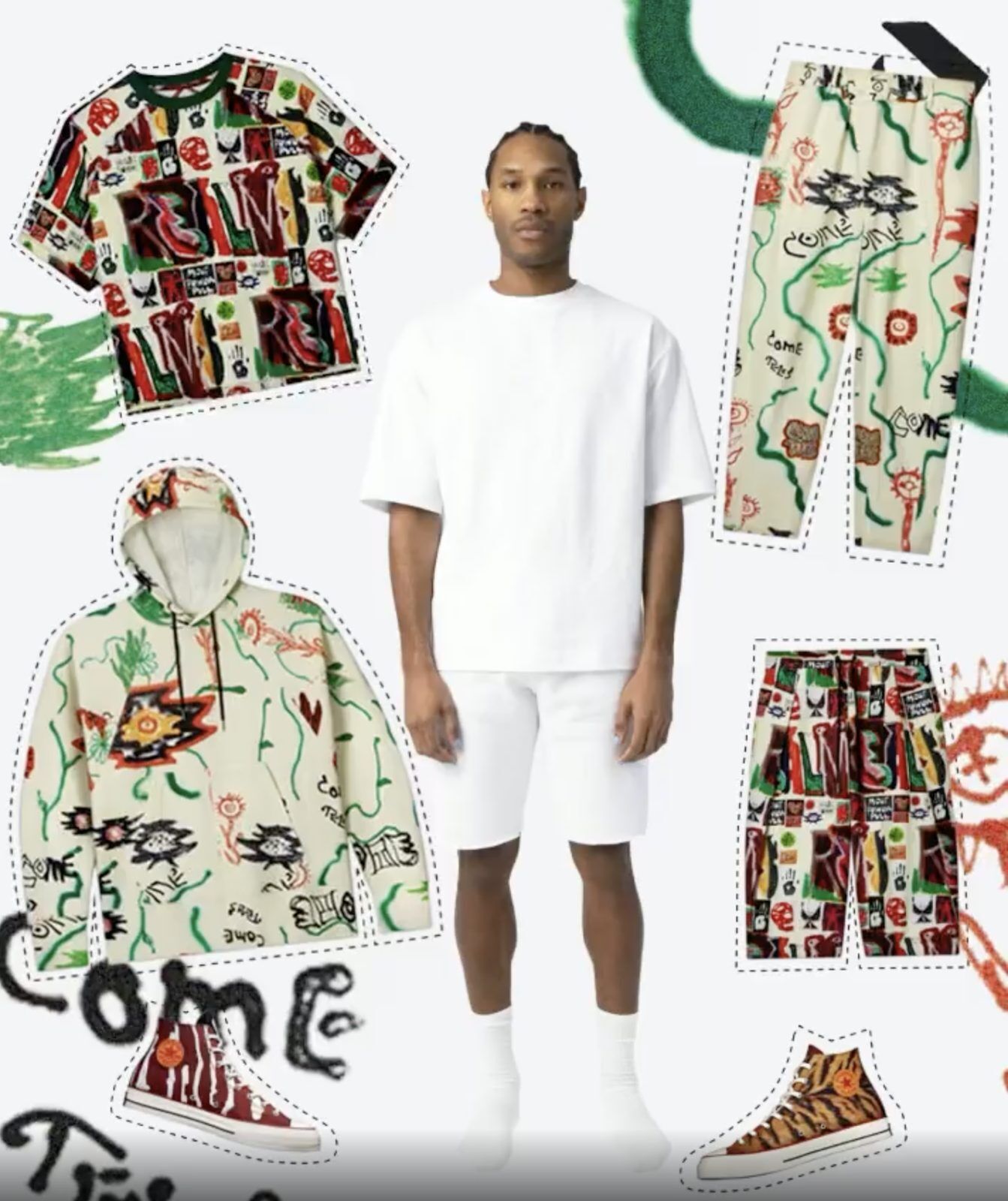 As a world-wide company, Converse is also great at customizing unique campaigns for different geographic audiences. For example, for the Lunar New Year in 2022, they created a "Year of the Tiger" collection for their Chinese based consumers. You can watch the campaign here.
Embracing Creativity
There is no denying that Converse, as a brand, embraces creativity. Just take one look at their Instagram profile. They do this through their social media presence, carefully selected collaborations, unique shoe looks, and their wide variety of customizable shoes. They are always willing to rebel and push the boundaries of fashion, even if it may not please everyone. I believe by not trying to please everyone with every new shoe collection, they are able to really emphasize their message to express yourself how you want!
Ultimately, the Converse brand is utilizing their influence to tell stories of creativity, rebellion, and staying true to yourself. It's inspiring to see their core mission still ring true to this day. At Oswego Creative, we too hope to embody this pure dedication to creativity. We want to push the bounds and tell important stories that may not otherwise be heard. We try not to focus on what makes a brand or product "marketable" but rather explain the story behind brands and products to truly connect with the human element of the companies we work for.